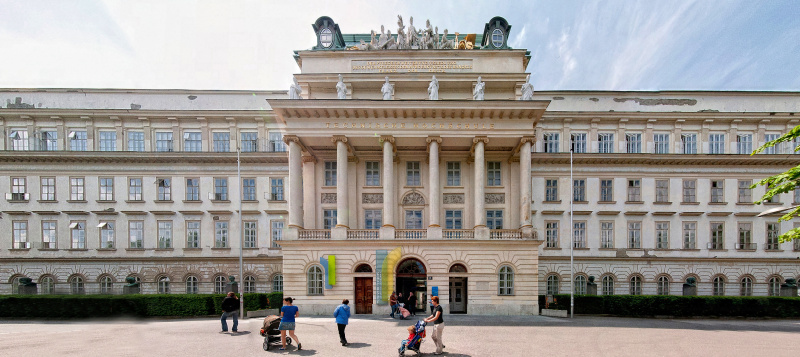 The TU Wien (TU Wien), founded on 6 November 1815 as the k.k. Polytechnisches Institut (Imperial Royal Polytechnic Institute), is celebrating its 200th anniversary in 2015. The roots of the institution are the military and commercial-technical vocational schools that have existed across Europe since the beginning of the 18th century. These schools were founded to address the growing need in public administration, the military, and economics for skilled workers with an educational background in technology and the natural sciences.
Today, the TU Wien is a modern research university. More than 4,500 employees work, research, and teach at Austria's largest Institution for research and education in the natural sciences and engineering.
A prerequisite for the continued success of the TU Wien's further development in the strenuous fields of research, teaching, and innovation is a research environment that equally encourages high quality fundamental and application- oriented research.
The TU Wien's Faculty of Electrical Engineering and Information Technology is located at the Gusshausstrasse in Vienna. The faculty committed to the highest quality in research and teaching and to fostering a working environment that promotes the best possible creative achievements, thereby offering employees an attractive environment in which they can unfurl their individual abilities. The faculty pursues the vision of ranking among the frontrunners of comparable university faculties. It is among the leading research institutions worldwide in selected fields.
The faculty's professional competence primarily focuses on the following fields of electrical engineering and information technology:
Photonics
Micro- and Nanoelectronics
Telecommunications
Systems and Control Engineering
Energy Technology and Energy Systems
Today the faculty hosts about 500 employees.
More than 400 students start every year the bachelor programme and about 100 select every year one of our five master programmes.