The society of tomorrow is a mobile society that highly relies on high data rate internet access. Wireless cellular systems either dedicated to rooms via antenna distribution systems or designed for high mobility users are a crucial necessity for such a society.
We are ready to address research questions related, e.g., to efficient dynamic coordination of heterogeneous networks to support large numbers of mobile users, and to propose perspective physical layer technologies for 5G and beyond systems including D2D communication. We are able to evaluate the performance of the adopted solutions through computer simulations or real-world measurements.
Who are we?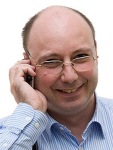 Markus Rupp – TUW supervisor
M.Rupp (IEEE Fellow) received his Ph.D. at TU Darmstadt in the field of adaptive filters for hands free telephones and echo cancellation. He spent two postdoc years at UCSB in Santa Barbara with Sanjit Mitra and worked with Ali Sayed on robustness descriptions for adaptive filters. From 1995-2001 he was member of staff at Bell-labs research working on 3rd generation wireless and WiFi. Since 2001 he is a full professor at TU Wien, filling the chair of signal processing in mobile communications.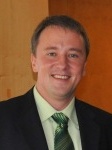 Roman Maršálek – SIX supervisor
R. Maršálek got his Ph.D. from Université de Marne la Vallée, France for his work on power amplifier linearization using digital predistortion. Since 2004 he is with Brno University of Technology, where he got his habilitation in 2008. In 2013-14 he was a teaching and research fellow at JKU in Linz, Austria. He has been a principal investigator of several research projects in the domain of signal processing for wireless communications and software defined radio.
---
Projects & Cooperation

EU project CORTIF (CATRENE): Coexistence of radiofrequency transmission in the future, Partners: Airbus Defence & Space, IMEC, IMT, NXP Netherlands, Technicolor, Technolution, TU Eindhoven, Universitat Politechnica de Catalunya, XLIM Univ. Limoges CNRS. The goal of this project is to assure the future use of radio spectrum by multiple applications without detrimental mutual interference. The orientation of the group is mainly into the coexistence between broadcasting services, WLANs and WPANs in term of measurements, modeling and algorithms.
National project Quality of Experience Aspects of Broadcast and Broadband Multimedia Services, in frame of COST Action IC1003 Qualinet. Partners (selected):  University of Würzburg, VTT, Czech Technical University in Prague.The goals were to analyse and model the current and prospective methods for coding and transmission of image and video content with the main focus on the impact on the perceived quality.
EU Project LOLA: Achieving Low-Latency in Wireless Communications, Partners: Eurecom (France), Linköping University (Sweden), AT4 wireless(Spain), THALES Communications SA (TCF, France), ERICSSON D.O.O. (Serbia), MTS (Serbia). TUW participated as a  work package leader in the area of Traffic Generation and Modeling.
Testing of 3G mobile networks in Czech Republic (T-Mobile Czech Republic, a.s., 2011)
The goal of the project was to measure the basic parameters of 3G mobile networks in Czech republic. The indicators  such as downlink/uplink throughput, latency or  reference web page download time were observed. The measurement campaign took place in February 2011 during working hours on randomly selected places in 21 main cities all around Czech Republic. The statistical evaluation was also a part of the project. The outcomes of the project helped to get the information about the quality of network coverage and real performance delivered to mobile internet connection users.
---
Publication record (selected)

Lajos Hanzo, Harald Haas, Sandor Imre, Dominic O´Brien, Markus Rupp, and Laszlo Gyongyosi, "Wireless Myths, Realities and Futures: From 3G/4G to Optical and Quantum Wireless,"  Proceedings of the IEEE, vol. 100, special centennial issue,  pp. 1853-1888, May 13th, 2012.
Stefan Schwarz, Michal Simko, Qi Wang, Martin Taranetz, Josep Ikuno, and Markus Rupp, "Pushing the Limits of LTE: A Survey on Research Enhancing the Standard," IEEE Access, vol.1, pp. 51-62, May 2013.xx
L. Polák, L. Klozar, L., O. Kaller, J. Šebesta, M. Slanina and T. Kratochvíl, "Study of Coexistence between Indoor LTE Femtocell and Outdoor-to-Indoor DVB-T2-Lite Reception in a Shared Frequency Band". EURASIP Journal on Wireless Communications and Networking. 2015. 2015(114).
J. Blumenstein, R. Maršálek, Z. Fedra, A. Prokeš, C. Mecklenbrauker. Channel estimation method for OFDM in low SNR based on two-dimensional spreading. WIRELESS PERSONAL COMMUNICATIONS. 2014. 2014(78). p. 715 – 728.
---
Patents
The approach to measure and evaluate the sequential optical signals generated by explosions (Czech national patent, issued in 2015)
Filled in cooperation with  local companies OZM research s.r.o., FOTON, s.r.o. and University of Pardubice, this patent is an outcome of successful cooperation in the framework of a joint project co-funded by the Technology Agency of The Czech Republic.
The BUT  group proposed a method to process the optical signals captured from the object under test by a set of optical probes.
---
Devices
The Wireless Communication Laboratory equipped with specialized instruments such as Rohde & Schwarz ROMES – a tool for monitoring of mobile network standards, field test measurement and performance evaluation or a spectrum and vector signal analyzer FSQ8  for frequency range 20 Hz – 8 GHZ with options covering all recent digital communication standards including 3GPP LTE.
The Digital Broadcasting Laboratory comprising of broadcast test systems for terrestrial and mobile digital audio broadcasting DAB/DMB  and terrestrial and mobile digital video broadcasting DVB-T/H (Rohde & Schwarz SFU).
Complete commercial grade 4th generation mobile network consisting of:

Heterogeneous Radio Access Network with 2 LTE-Advanced (Release 10) eNodeBs creating 5 cells in 700MHz (3x), 1800MHz (1x) and 2600MHz (1x) frequency range with channel width of up to 20MHz, supporting 2×2 MIMO; 2 WLAN access points operating in both 2.4GHz and 5GHz frequency range;
EPC including MME, Unified GW (Serving GW + PDN-GW), HSS, dimensioned to support 100k+ active users;
IMS Release 10, fully rendundant, own secondary HSS, dimensioned to support 100k+ active users and 500+ concurrent audio/video calls with transcoding, Public Safety Answering Point;
O&M center;
All interconnections and transport infrastructure built on 10Gbps optical/UTP Cat6A links;
Offers wide variety of multimedia communication services including VoLTE, RCS;
All interfaces available for passive monitoring.
---
Partners (selected)

Université Paris-Est, ESIEE Paris, France
more than ten years-lasting cooperation in the field of power amplifier linearization techniques and transceiver algorithm design, joint supervision of  several PhD thesis (doctorat en cotutelle)
University Würzburg, Germany
The long-term cooperation with University in Würzburg first aimed at optimization of video transmission in mobile networks, later evolved into research in the area of quality of experience for HTTP adaptive streaming.
Ulm University, Germany 
recently started cooperation in the domain of  cognitive radio algorithms design and implementations
RACOM, s.r.o  
cooperation in the field of advanced signal processing methods  and  physical layer design for new generations of communication systems under NLOS conditions.
Kathrein Werke, Germany
Many years of collaboration in front-ends, experimental work and indoor distribution for cellular networks
A1-Telecom, Austria
Long standing theoretical as well as experimental research on 3rd, 4th and 5th Generation cellular networks.
---
Events
International seminar with guest speakers Harri Holma (CTO Nokia), Erik Dahlman (CTO Ericsson)